Providing sound financial guidance for individuals and families since 1996
Based in beautiful Boulder, Colorado Mutual Advantage, LLC helps clients navigate and understand the complexities of personal and family finances. We educate clients during all stages of life: starting out, settling down, entering midlife, near retirement, and enjoying retirement. We specialize in investment planning, retirement planning, tax planning and preparation, college planning, insurance reviews, and cash flow planning. Financial planning should not be a one size fits all solution; we strive to learn about your goals and develop a personal plan to help you achieve them.
Mutual Advantage, LLC has been practicing personal financial planning for over 20 years. A wealth of experience plus the Certified Financial Planner (CFP®) designation separates us from the ubiquitous financial talking heads.
Why work with a Certified Financial Planner? Because not all financial planners are certified; anyone can use the title "financial planner." However, CFP® professionals must pass a rigorous comprehensive board exam and are held to strict ethical standards to ensure financial planning recommendations are in the clients best interest.
To further ensure our guidance is in your best interest, we are a Fee Only firm. This means we provide objective advice without influence from commissions or referrals. We are an independent firm, unaffiliated with any insurance, brokerage, or investment companies. We have no policies or investments to sell, only unbiased advice to help you achieve your financial goals.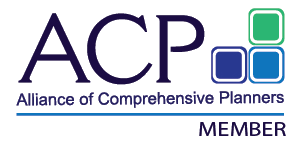 Mutual Advantage, LLC is a member of the Alliance of Comprehensive Planners (ACP). ACP is a 501 (c)(6) not-for-profit community of tax-focused financial planners operating under the retainer model. We stay current with tax laws to minimize (when legally possible) the tax-consequences of investments and financial strategies. With an open retainer agreement you pay one annual fee and receive ongoing access to your advisor throughout the year. This open communication is critical to achieving your financial goals.
☎ CONTACT
john@mutual-advantage.com
303.443.9735
➤ LOCATION
425 Oakwood Place
Boulder, CO 80304
➤ USEFul Links
Let's Chat
We'd like to meet you! Please call, email, or use the contact form below to inquire whether our services are right for you. Don't worry, we dislike spam too. Your information will only go to Mutual Advantage, LLC to schedule a no-cost, no-obligation initial consultation.